Respect Big Bend Initiative Honored by former First Lady Laura Bush's Texan by Nature for Innovative Approach to Conservation
---
AUSTIN (April 15, 2020)—Texan by Nature (TxN), a Texas-led conservation nonprofit recently announced that the Respect Big Bend Coalition has been named a 2020 Conservation Wrangler. Texan by Nature's Conservation Wrangler program recognizes six innovative conservation project across the state of Texas for their science-based and results-driven approach to conservation along with their ability to positively impact people, prosperity, and natural resources.
"Every year, Texan by Nature shines a light on conservation stewards and their efforts to take care of the state I'm proud to call home," said former First Lady and founder of Texan by Nature, Laura Bush. "The Conservation Wrangler program proves that collaborative partnerships in conservation yield great benefits for Texas and its people. Congratulations to the six 2020 Conservation Wranglers, and thank you for the terrific example you've set for the rest of us."
"Representing every corner of Texas, the pool of Conservation Wrangler applications this year was beyond impressive," said Joni Carswell, president and CEO of TxN. "It is through invaluable conservation initiatives like these that our Conservation Wrangler program creates measurable and meaningful impact. While 2020 is vastly different than we imagined even a month ago, our work continues as we are inspired by our Conservation Partners, these projects and the need for nature as a fundamental piece of our health. We look forward to sharing Conservation Wrangler learnings, best practices, and opportunities to scale conservation efforts in even BIGGER and BOLDER ways in 2020 and beyond."
Texan by Nature will recognize Respect Big Bend and the 2020 Conservation Wranglers on October 27, 2020 in Dallas at the George W. Bush Presidential Center. This diverse set of projects impacts land, water, habitat, and more, spanning all 254 counties and all 12 ecological regions of Texas.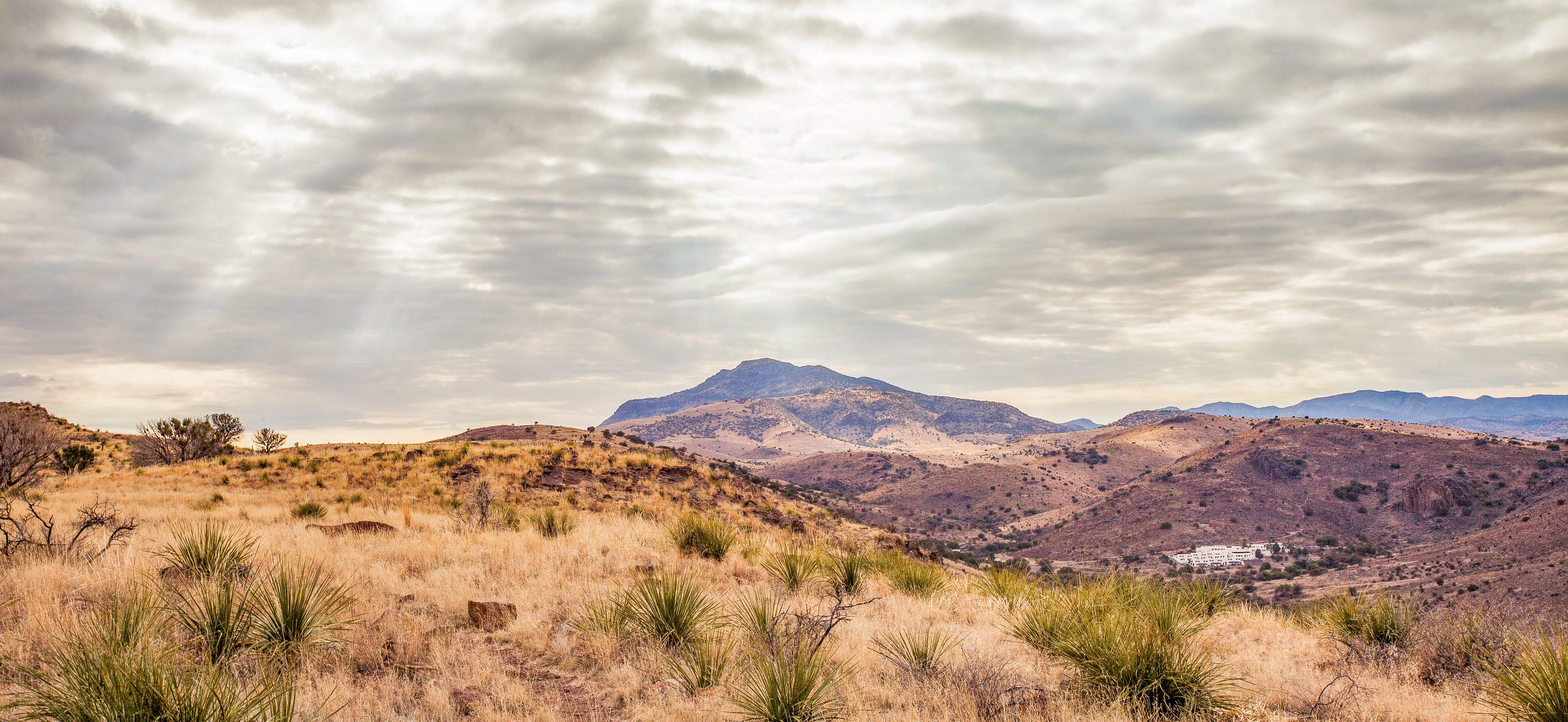 Far West Texas has seen the expansion of energy development—oil and gas, wind, and solar—sources of energy central to the Texas economy. To balance energy development with the need to conserve West Texas's unique cultural and natural resources, the Cynthia and George Mitchell Foundation launched Respect Big Bend in 2019. The initiative enjoys additional support from the Permian Basin Area Foundation, Meadows Foundation, Carl B. & Florence E King Foundation, and Still Water Foundation.
The mission of Respect Big Bend is to inspire and empower stakeholders to conserve the unique resources and protect the iconic communities of the greater Big Bend region of Texas while developing energy responsibly. Respect Big Bend pursues its mission by employing rigorous science, community outreach and education, landscape-scale planning, and economic development.
A central part of the Respect Big Bend effort, led by the Borderlands Research Institute at Sul Ross State University in Alpine (Texas) and the Texas Agricultural Land Trust, brings together a coalition of landowners, mineral rights owners, community members, and leaders of government and industry in a regional planning process focused on conservation and responsible energy development in the Tri-County region (Brewster, Presidio, and Jeff Davis counties).
Scientists from the Bureau of Economic Geology at the University of Texas at Austin, the Nature Conservancy, Duke University, and Borderlands Research Institute provide this Stakeholder Advisory Group and the broader public with the data necessary to inform discussion and recommendations for this planning process.
The conservation values identified in this process are mapped on the landscape and overlaid with current and projected energy development to highlight areas sensitive to development. In addition to delivering tools and technical guidance to help landowners make informed energy development-related decisions, Respect Big Bend works to educate, inform, and provide resources to all stakeholders, developing a robust conservation plan for the region, and, importantly, cultivating support and acceptance of the plan by all stakeholders.
"Respect Big Bend is tremendously gratified to be named a Conservation Wrangler by Texan by Nature, a leader in conservation in Texas," said Marilu Hastings, who established and continues to lead the effort as Chief Innovation and Strategy Officer at the Texas-based Cynthia and George Mitchell Foundation. "Our intent is to ensure that the land, water, and wildlife that make the greater Big Bend region so unique will be there for Texans to enjoy for generations. By convening people who live and work in communities throughout the region—and providing them with the tools and scientific data necessary—we hope to encourage long-term, collaborative, conservation-minded decisions for the region and our iconic West Texas communities."
The Conservation Wrangler Program
Along with the Respect Big Bend, five other projects were honored with the Conservation Wrangler designation. They include the Paso del Norte Trail in El Paso, the Trinity Park Conservancy's Trinity River Conservation Corps, the Texas Brigades, Exploration Green Conservancy, and Texas Children in Nature. The 2020 Conservation Wranglers will work with the Texan by Nature team, receiving 12-18 months of dedicated program support and tailored resources.
The Texan by Nature 2020 Conservation Wranglers were selected, in part, based on the following criteria:
Texan-led conservation initiative
Benefits community by providing tangible returns for people, prosperity, and natural resources
Reaches new and diverse audiences
Science-based
Measurable process and conservation outcomes
Partnership between community, business, individuals, and conservation organizations
All honorees will receive 12 to 18 months of tailored support and resources including:
Connections to technical expertise and industry support
Recognition and participation in annual Conservation Wrangler Summit and Celebration
Strategic planning, program evaluation, and assistance with stakeholder engagement
Amplification and marketing support for each individual initiative
Professional produced content and collateral cross-promotion via TxN channels including social media, newsletters, and website.
---
About Texan by Nature
Texan by Nature (TxN) unites conservation and business leaders who believe Texas' prosperity is dependent on the conservation of its natural resources. TxN amplifies projects and activates new investment in conservation which returns real benefits for people, prosperity, and natural resources. TxN achieves mission goals through the TxN Certification program, Conservation Wrangler program, Symposia Series, and the Texan by Nature 20. Get involved and learn more at TexanByNature.org and follow on Facebook @TexanbyNature, Twitter @TexanbyNature, and Instagram @texanbynature.
About the Cynthia and George Mitchell Foundation
The Cynthia and George Mitchell Foundation is a grantmaking foundation that seeks innovative, sustainable solutions for human and environmental problems. The foundation works as an engine of change in both policy and practice in Texas, supporting high-impact projects and practices at the nexus of environmental protection, social equity, and economic vibrancy. For more information about CGMF, visit CGMF.org. For more information about the foundation's Respect Big Bend initiative, visit RespectBigBend.org.
##