CGMF opens search for new Chief Executive Officer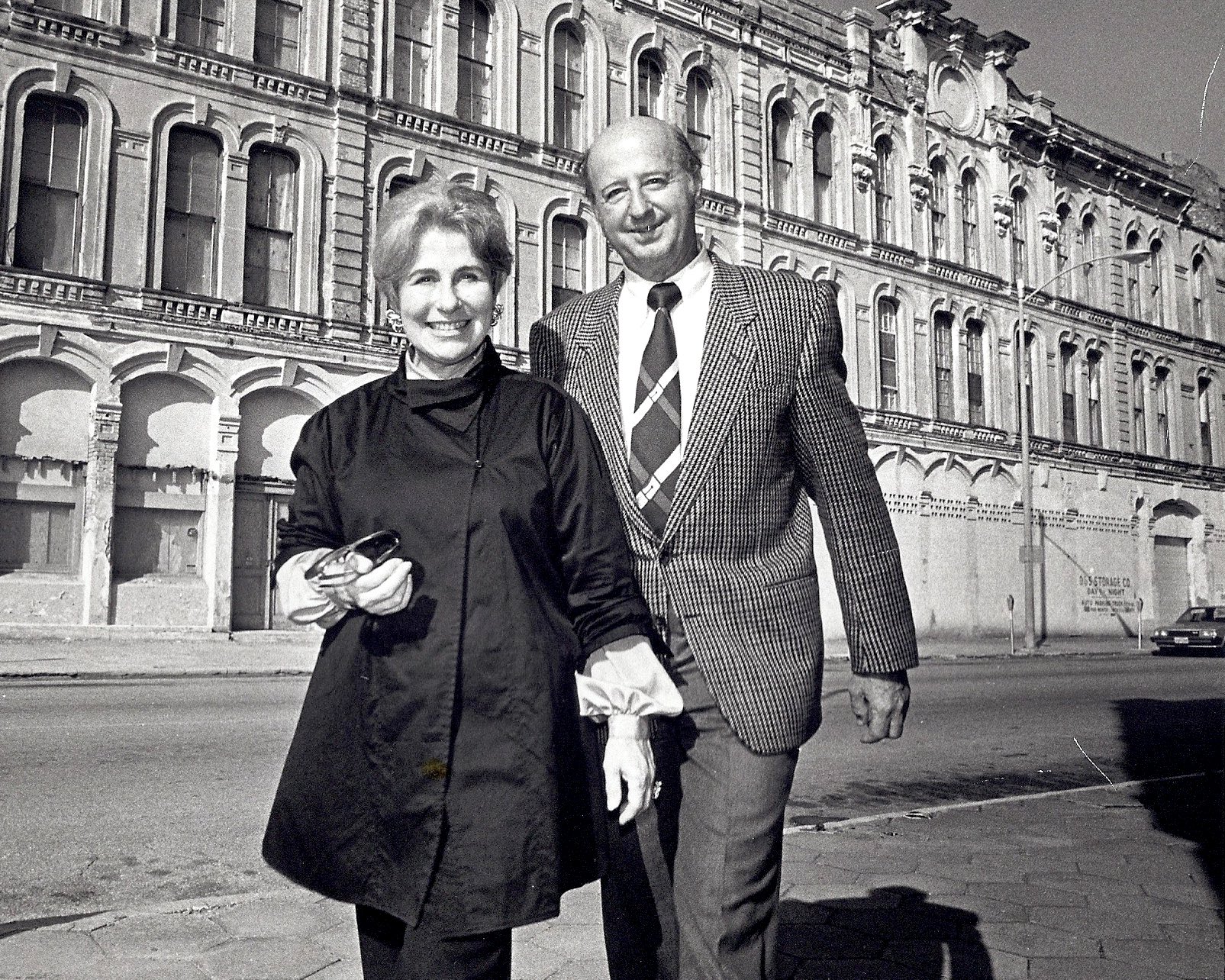 AUSTIN (October 2, 2019) — The Cynthia and George Mitchell Foundation (CGMF) is seeking a new chief executive officer.
CGMF, a Texas-based grantmaking organization, works as an engine of change in both policy and practice in Texas, supporting high-impact programs and initiatives at the nexus of environmental protection, social equity, and economic vibrancy.
Katherine Lorenz, who has served CGMF since 2011, will step down effective with the new CEO's start. The foundation has retained San Francisco-based Waldron to manage the search.
"The Cynthia and George Mitchell Foundation is seeking a new CEO who is passionate about the field of family philanthropy and committed to high impact. The ideal candidate will understand the complex issues at the core of our grantmaking programs, our grantees, and the political landscape of both Texas and the U.S.—and, importantly, will collaborate with our board to lead us toward the most effective execution of our mission," said Grant Mitchell, chair of the board.
"This transition has been in motion for several years and is on track with our original plan: that the foundation would eventually have an all-family board and non-family staff. Katherine will work closely with the new chief executive during this transition and throughout his/her tenure."
CGMF lends its voice to critical sustainability-related issues facing Texas through its Clean Energy, Land Conservation, Shale Sustainability, Sustainability Education, and Water Programs. The foundation also operates a 6,000-acre nature preserve (Cook's Branch Conservancy) and supports community development work in Galveston, along with other issues that reflect the values and vision of the late Cynthia and George Mitchell.
"It has been an incredible honor to work with my family during this pivotal time in the life of the foundation," said Lorenz. "I look forward to working with our first non-family chief executive in helping to carry out my grandparent's philanthropic legacy."
CGMF seeks an inspiring, compassionate, and values-driven leader to partner with the Mitchell family to capture and distill the founders' vision, while honing the focus and clarity of the foundation's strategy. A true collaborator with the board and family, the CEO will steward their philanthropic strategies as well as lead the foundation in a way that is an authentic reflection of their interests, effectively moving the organization into its next phase of impact.
Since its incorporation in 1978, the late George P. Mitchell and Cynthia Woods Mitchell, and the foundation, have distributed or pledged an estimated $750 million in grants to myriad causes, programs, and institutions, many national and international in scope.
For many decades before their passing, the couple planned to leave the majority of their wealth to philanthropic initiatives. When George Mitchell signed the Giving Pledge sponsored by Warren Buffet and Bill and Melinda Gates, he made public their long-held private intent that the majority of their wealth would be donated to their foundation.
CGMF's funding priorities will continue to focus on organizations and challenges skewed to the state of Texas, issues that require actionable solutions driven by knowledge, data, creativity, and rationality—elements that transcend conventional art and science and formed the pragmatic yet innovative, big worldview approach of Mr. and Mrs. Mitchell.
For more information on the Cynthia and George Mitchell Foundation, visit CGMF.org or review CGMF's 2018 annual report. A summary of the position, candidate qualifications, and contact information are posted at WaldronHR.com.
# #
FOR ADDITIONAL INFORMATION
Brett Holmes -Media Inquiries | bholmes@cgmf.org | (713) 244-4178
Jeff Waldron -Candidate Inquiries | jeff@waldronhr.com | (415) 529-2261